The wanderer returns
The wanderer returns
ATLAS collaborator, Katharine Leney, has returned from her journey in Europe and Africa to raise money for charity
12 January 2009 | By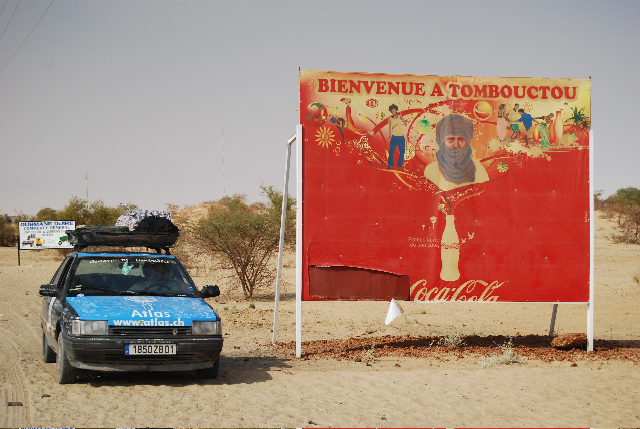 Over Christmas, we followed the progress of ATLAS collaborator, Katharine Leney, as she and her boyfriend Pierre drove across Europe and Africa in a beaten up second hand car, to raise money for development charities working in Africa.
It has been an eventful journey for Katharine, Pierre, and the ATLAS car. They have encountered border officials of questionable morality; had to fix problems with the car on the fly; seen the markets of Marrakech, the rolling sand dunes of the Sahara, and where the desert falls into the sea at Tan Tan; and even eaten sheep's head for Christmas dinner. Not your average Christmas break for a European couple!
Now back on home soil, Katharine admits that she's a little sad to see the car go. It will be auctioned this week in Mali, and the proceeds will go to the Mali Rotary Club. She is slowly re-adapting to the Swiss style of driving, after becoming accustomed to the chaotic, aggressive roads they came across in the African towns. "We keep saying: We must remember to indicate, and not to hoot at people now!" she laughs.
Of all their ups and downs, Katharine is adamant that the worst moment was discovering a scorpion outside the tent in the dessert: "I'd assumed that they were always black, and that you'd definitely be able to see them, but this one was sand coloured and camouflaged!" says Katharine, looking horrified.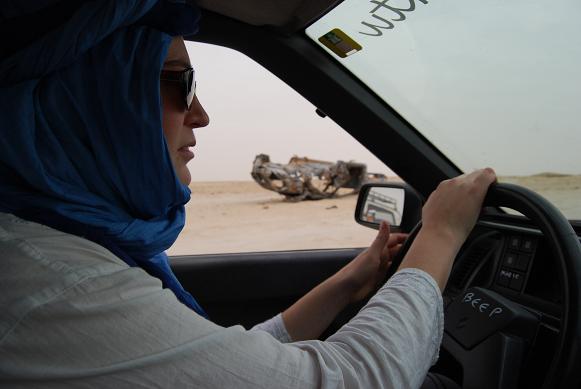 "The best thing was probably seeing how the landscape change," she says, looking brighter. "You can get on a plane and go anywhere in the world in a few hours, and it's very easy to lose a sense of actually having travelled. But we started out here, where there is snow on the mountains, and it gradually got warmer, the scenery changed, and people's faces changed."
She and Pierre managed to raise 2500CHF (£1500) for the Mali development Group, by asking ATLAS collaborators for donations in return for a chance to pen a message or picture on the car. They also collected almost 500 pairs of unwanted spectacles at CERN – which are in desperately short supply in Mali – to take with them.
The ATLAS public website had been monitoring Katharine and Pierre's adventure from the start. The pair were issued with a satellite phone and GPS transmitter, so that we could literally watch them trace their journey across the map, and they could phone us every couple of days with their latest news.
To read this, as well as see some amazing photographs from their journey, check out the site, here. Follow their progress on the map here.