ATLAS Visual Identity
The ATLAS Collaboration has a professional visual identity that is both memorable and easy to recognise. It includes fonts, a colour palette and a refined logo, to help identify the ATLAS "brand". By embracing these design guidelines across all of our communication platforms, ATLAS presents a clear, professional image that all of our target audiences can identify.
ATLAS Collaboration members are encouraged to use this visual identity in talks and posters presented at conferences.
On this page you will find details and download that should help you in creating your talk, poster or other material.
ATLAS Logo
The official ATLAS logo plays a key role in establishing the Collaboration's visual identity. Ensure you use one of the variations available below.
The standard ATLAS logo should be used on a clean white background. Otherwise, please use one of the approved logo variations below (click on them to get higher-resolution versions).
| | | |
| --- | --- | --- |
| Standard | Standard (transparent background) | Small Standard (for email footers) |
| Black variation | Blue variation | LGBTQ+ Logo |
| White (transparent background) | White (black background) | White (blue background) |
Members of the ATLAS Collaboration can download a full set of ATLAS logos in various formats (PNG, EPS, PDF, AI, ...) as well as animated versions of the logo from our CERNbox.
Run 3 Patch and Sticker Designs
Designs created by K. Anthony (patch, sticker) and H. Russell (sticker) in celebration of LHC Run 3. Members of the ATLAS Collaboration can download the pdf files of the designs from CERNbox.
ATLAS Run 3 Patch: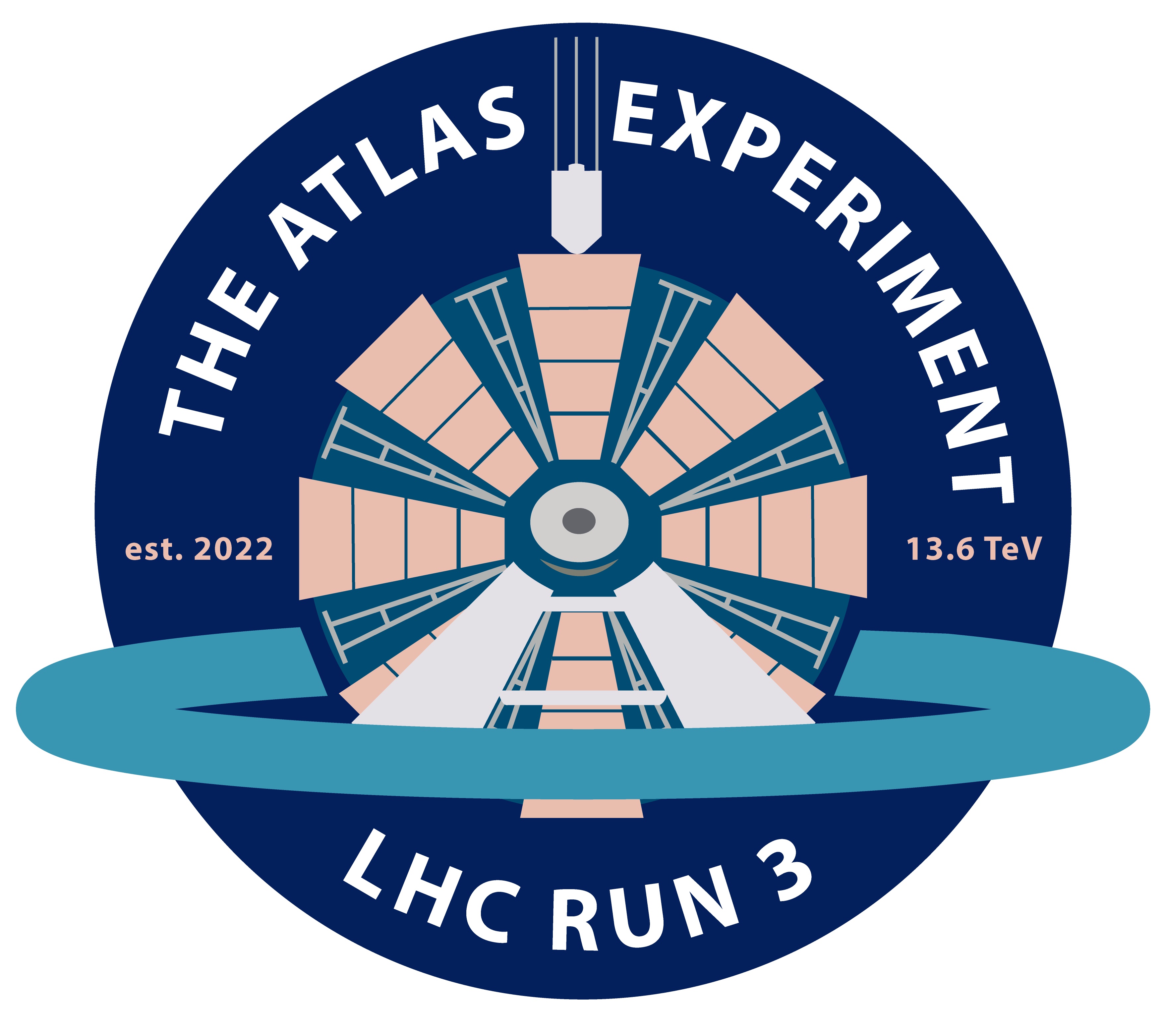 ATLAS Run 3 Stickers: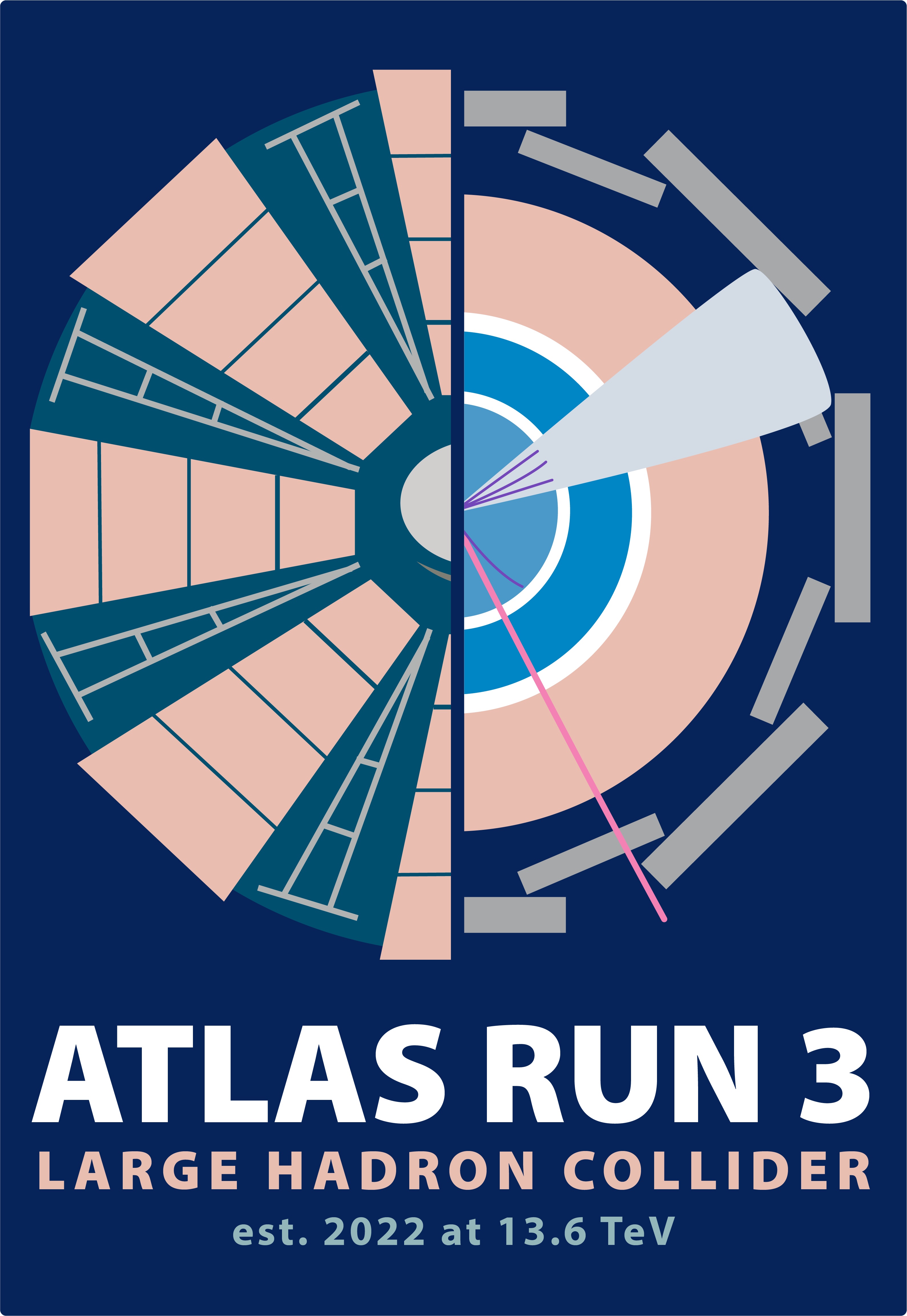 ATLAS Colours
The ATLAS website and visual identity uses a standard "ATLAS blue" colour.
HEX: #0b80c3
RGB: 11, 128, 195
CMYK: 83, 42, 1, 0
Presentation and Poster Templates
Guidelines for ATLAS members
Acknowledgements and proper crediting of ATLAS contribution by third parties and partners is done through copyright for images, and comments for written content.
Using the ATLAS logo on a web site or any document is totally different: given that it is a brand, the logo implies that the collaboration directly contributed to or endorsed the project through an established partnership where roles and contributions have been clearly defined, and that the material was checked in details.
Projects which require the right to use the ATLAS brand therefore agree to go through approval, reporting and to implement the modifications required. In this situation, the role of the outreach coordinators is to interact with the project developers, advise and collect background information until the material has reached a sufficient quality to be presented to the relevant bodies. Approval is then given (or not) by the ATLAS management.
The right to use the ATLAS logo and brand can be removed at any time. In that case the project is of course not stopped, the logo and mention of ATLAS are removed and it runs with other partners. For this reason – and to simplify Intellectual Property issues - it is strongly recommended to chose a neutral project name.
Note that the use of the CERN logo requires a similar approval by the CERN communication and legal services, and that the use of the letters CERN in project names is generally not accepted.